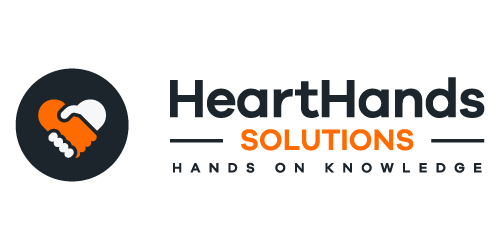 HeartHands Solutions is a very dynamic consultancy offering a vast range of services bridging the gap between the commercial and public/EU funding ecosystems.
HeartHands service provision ranges from business development and public funding acquisition to custom implementation, training and technology transfer. All services are offered with a focus on the high quality of results which is what separates HeartHands from most consultancies that distance themselves from technical implementations leaving their customers exposed.
HeartHands is always ready to equally share with its customers or partners all the risks associated with the realisation of a common vision.
Our current activities are focused on:
E&M Learning: Training through innovative methodologies for E&M learning.
Personalised Training: Personalised training approaches utilising opinion mining, sentiment analysis and augmented reality technologies.
Informal Learning: Informal learning through the creation of dynamic online communities to empower community learning by matching desire to learn with passion to teach.
Knowledge Dissemination: Knowledge Dissemination through the development and application of the integrated strategic communication process supported by targeted online and offline activities.
Serious Games: Promotion of Serious Games in Lifelong Learning through the utilisation of serious games for the advancement of key competencies.
Exploitation by Design: Sustainable project results through the introduction of sustainability requirements in the early stages of design and exploitation resulting from targeting public and commercial opportunities throughout the project life.
Continuous Improvement: Quality assurance methodologies and tools focused on targeted quality metrics and best practices/lessons learned programmes.
HeartHands employs 5 experienced consultants.